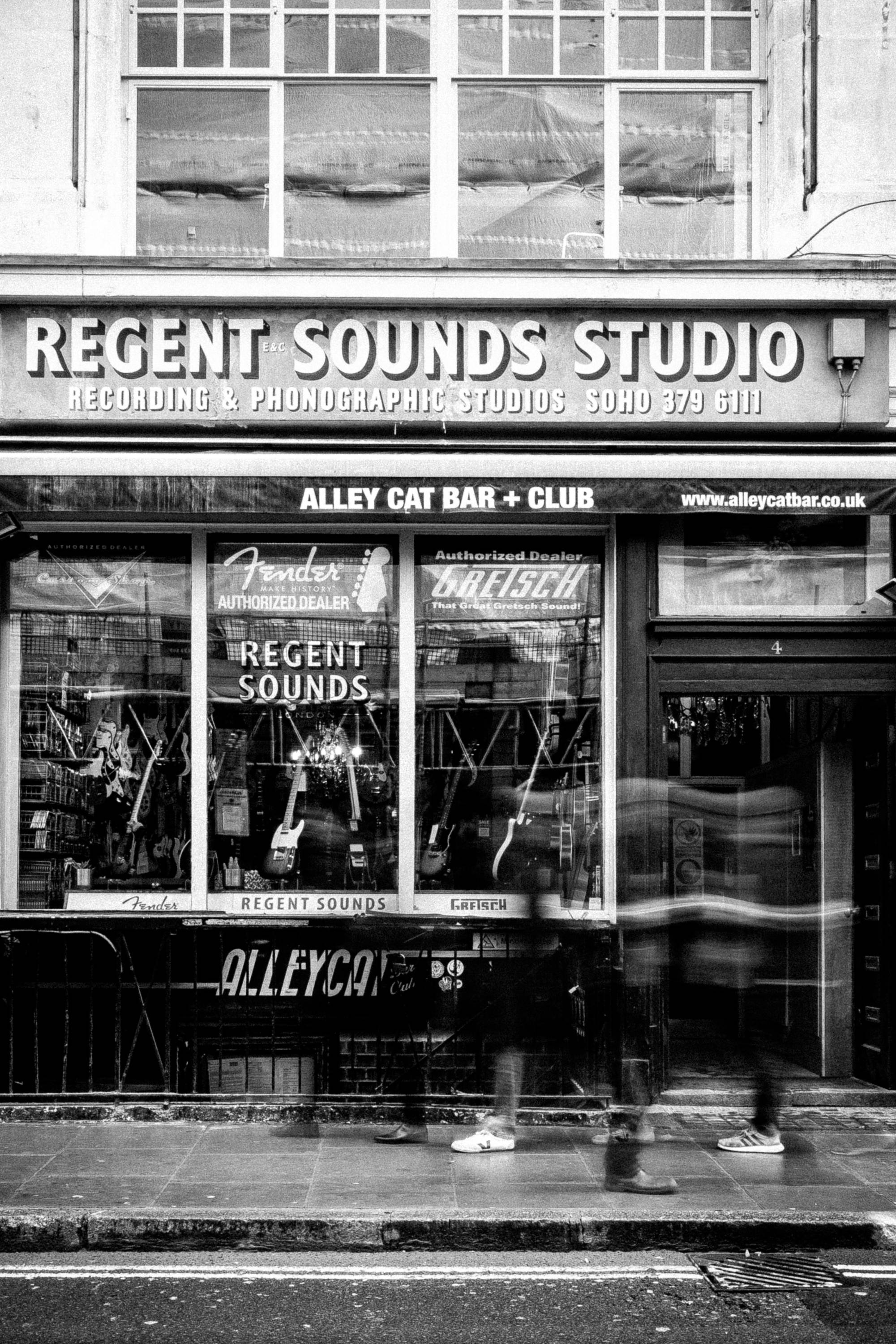 An independently owned and run guitar shop in London
For the last thirteen years we have strived to be London's most comprehensive, knowledgeable and longest running Fender and Gretsch dealer in the city and we are very proud to be a part of the rich musical history and tradition of the world famous Denmark Street.
The London Guitar shop is located in the old Regent Sound Studio. We care a lot about our history and the wonderful variety of music that has been written, performed and recorded here over the years. Since our ownership change in 2010 we have strived to provide the best possible customer service. Between us we have many years of experience always offer informed, accurate and honest information in a relaxed and friendly environment.
The Mission of Regent Sounds of Denmark Street London
Our mission has always been to help and advise fellow musicians, beginners and collectors find the right instruments and provide them with the best selection of products we can find. We seek out what we consider to be the best products both new and old from around the world. For people of all abilities and ages from all walks of life.
Top Music Brands
We specialise in all things Fender and Gretsch related and we house one of the best selections of boutique effects pedals you will find. As well as a large array of amps and accessories and a constantly changing selection of second hand and vintage guitars.
We are also proud stockists of many other great brands of guitars, amps, accessories, parts and spares including:
Vox, Music Man, Blackstar, Danelectro, Fulltone, Diamond, Wampler, Empress, Fairfield Circuitry, JAM, Chase Bliss, Red Panda, Fredric effects, Hudson Electronics, Logjam, Bare Knuckle, LR Baggs, Bigsby, Mastery Bridges, Original Fuzz, Souldier and many many more.
For every guitar that we sell, we offer three years' worth of free servicing as well as tips and advice on looking after your purchase. Please see our Services page for more info.
If you have any questions about any of the products or services we provide please don't hesitate to contact us.