Product Overview
Easy to attach!
Accurate and discrete tuning for any guitar.
GripTune, the ultra-compact clamp-type tuner.
KORG, tuning innovator and creator of numerous clip-on tuners, introduces the GripTune, a new, clamp-type tuner. With a weight of just 13 grams (0.46 oz) and an ultra-compact size, it can be unobtrusively attached to the headstock of your guitar for casual yet precise tuning.
Clamp can be attached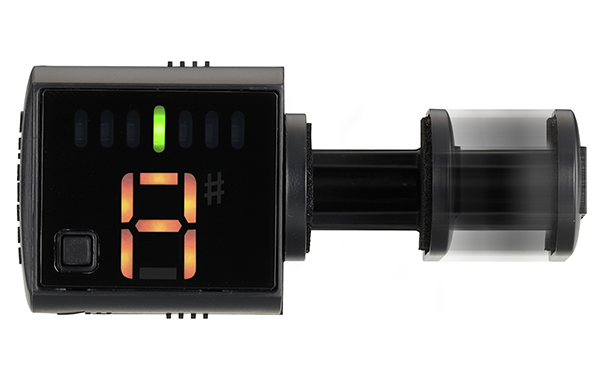 The clip that attaches the tuner to the headstock of your guitar uses a clamp mechanism that can easily be attached. This allows you to tune in a natural way without obstructing your performance. Since the clip can be opened to a range of 14–22 mm (0.55"–0.87"), it can be attached to a wide variety of instruments ranging from electric guitars to classical guitars.
An easily visible display screen makes tuning easy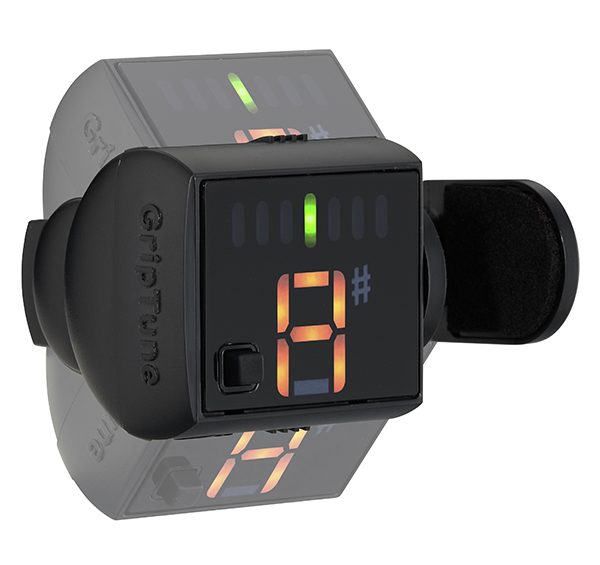 Despite its small size, the screen provides a large note name display for easy tuning even on a dimly lit stage. You can also adjust the angle of the display section, and use the Reverse function to invert the vertical orientation of the meter; this means that you can attach the tuner to either the front or back of the headstock and tune with ease. The GripTune allows for accurate and discrete tuning in any situation.